Natural Teen Skin Care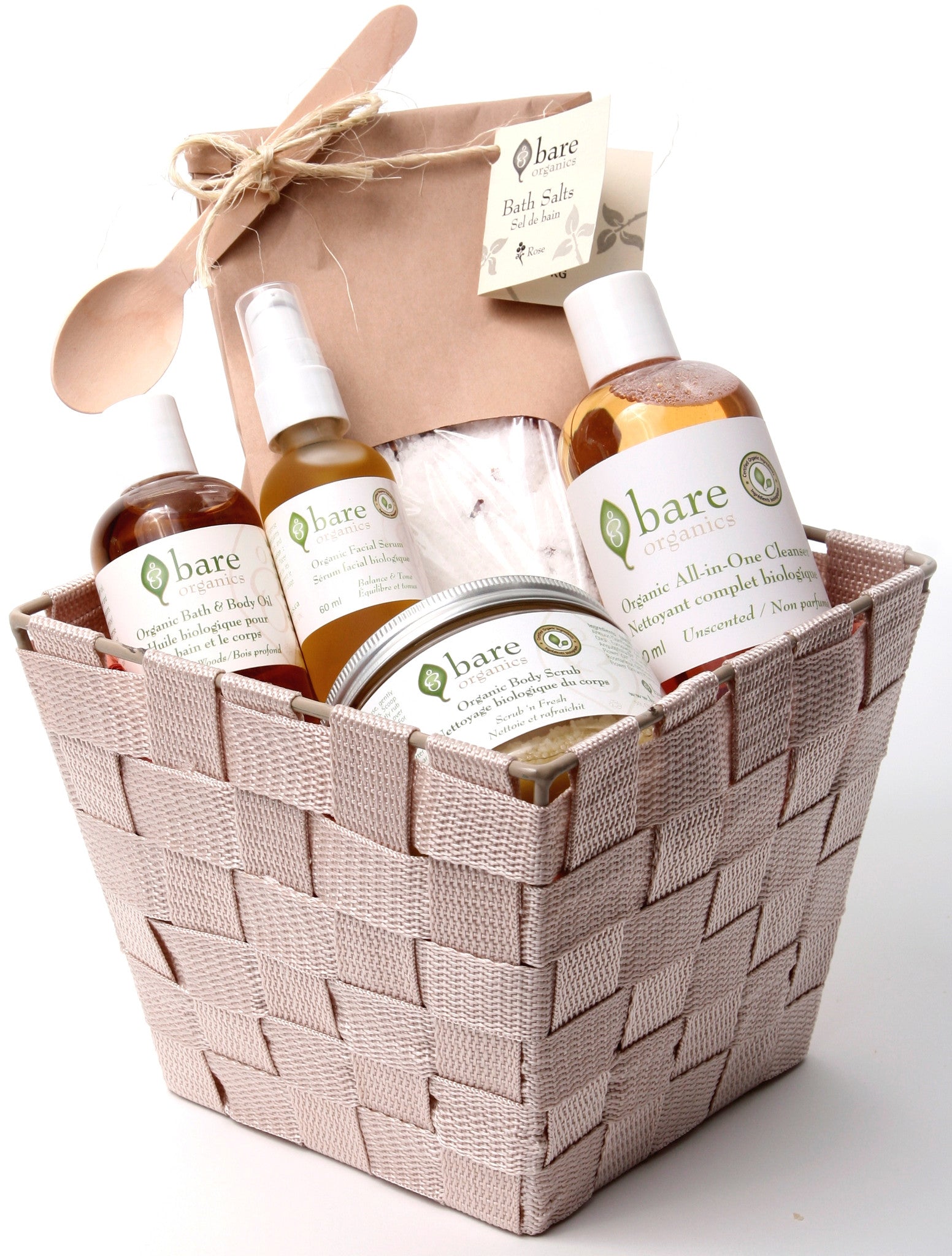 Natural Skin Care for Teens
We're getting more questions from you about getting teens started on natural skin care regimes, as well as problem solving questions re: acne, odours, etc. So here is summed up our best advice for teens and their parents on natural skin care.
Reasons to Start Young
Paying attention to the personal care products you use from a young age can go a long way to reducing exposure to potentially toxic chemicals via skin absorption, inhalation and ingestion (uh, lipstick). Making the most of a few products can go a long way towards improved health and lower personal care maintenance as they age. (Remember, our hair feels greasier because we've overwashed it for decades…)
Back to Basics
In my opinion, most skin care falls into three categories: cleansing, moisturizing, and exfoliating.
Cleansing: less is more! There's a tendency for pre-teens/teens/adults to overwash. Most cultures in the world cleanse with plain water.
There is no need to scrub your body from head to toe to be clean. Some soap in important areas (head, face, armpits, hands/feet) is suffice. Rub soap in your hands and use your hands to wash those parts. Or a washcloth. Don't scrub too hard. Rinse well.

For hair/head washing: use soap bar, or natural shampoo to wash scalp. Rinse well. Use a diluted vinegar rinse (1 part vinegar to 3 parts water) if on well water or hard water. Pour rinse over head/hair. Rinse again with warm water. (And no, your head won't smell like vinegar afterwards.)

For face: gently using your fingers/hands or a natural washcloth to wash your face. Just using water is ideal, but a natural soap works for many people too. If you use soap, remember that

less is more

. If you have acne, be sure not to overscrub, just gently work the soap on the acne areas (and read more below about acne).

Lastly, be sure not to wash *private areas*. These parts should not be exposed to soaps or detergents. They should be rinsed with plain water and that's it.
Moisturizing: If you don't overwash your skin, it shouldn't be too dry, and therefore doesn't need a lot of added moisturizer.
For Face: if your face gets really dry (mine does), try using a very small amount of an oil or balm or butter based moisturizer. Apply to a damp face for easier spreading. If your face feels greasy/oily after 10 minutes, you've used too much.

For Hands/Problem Areas: If you suffer from dry winter skin, or eczema patches, try rubbing in any of the suggestions above, as well as read the post on exfoliation below.

For Hair: You can use a bit of oil (argan and coconut are popular) to moisturize very dry or frizzy hair.

Leave the rest alone! 
Exfoliating: This step isn't essential for anyone, but there can be many skin benefits.
Face: you can exfoliate dead skin on your face with a washcloth, face/body brush or with your fingers using any number of homemade scrubs (oats/yogurt, baking soda/honey). These should be done no more than twice per week. If there is any irritation, stop.

For body: we highly recommend body brushes. Google "dry skin brushing". This is a very effective way to exfoliate and keep your skin glowing.

You could also use a pumice stone or make your own scrubs if you have a problem area like heels, etc. with sugar/honey or salt/oil.
De-Stinking
How could we not make mention of deodorants? There comes a time when most pre-teens or teens begin to stink. Rotten onion armpit stink. Its mostly from raging hormones. (You will smell the same if you have just delivered a baby or are nursing. ) Getting started on natural deodorants will go a long way to reducing exposures to toxins.
First, be sure to cleanse the area daily with soap. This should help a lot. Then, if needed, apply a natural deodorant. Try our arrowroot and baking soda deodorant cream, a deodorant stone, spray or other DIY recipe. Try to avoid anti-perspirants. For active teens, pack a wet soapy washcloth and an extra deodorant in your gym bag for on-the-go freshening.
This should do it. Clean smelling, naturally cared for skin.
(If you suffer form acne, you should also read our post on Natural Acne Care.)
___________________________________________________________________
Recommended Bare Cleansers: Hair & Body Wash, Shower Gel (COMING SOON!) or Bar Soaps
Our soaps are made with saponified (turned into soap) vegetable oils. They lather well, rinse clean and come in unscented, citrusy/floral or spicy scents.
Recommended Bare Moisturizers:
For Face:
Facial serum
(oil based),
Whipped Cocoa Body Butter
or
Healing Balm
are all great. Our Baby Massage or Bath & Body Oils,
Healing Balm
or
Cocoa Butter
are also great for body.
---
Leave a comment
Comments will be approved before showing up.