Globe & Mail Article!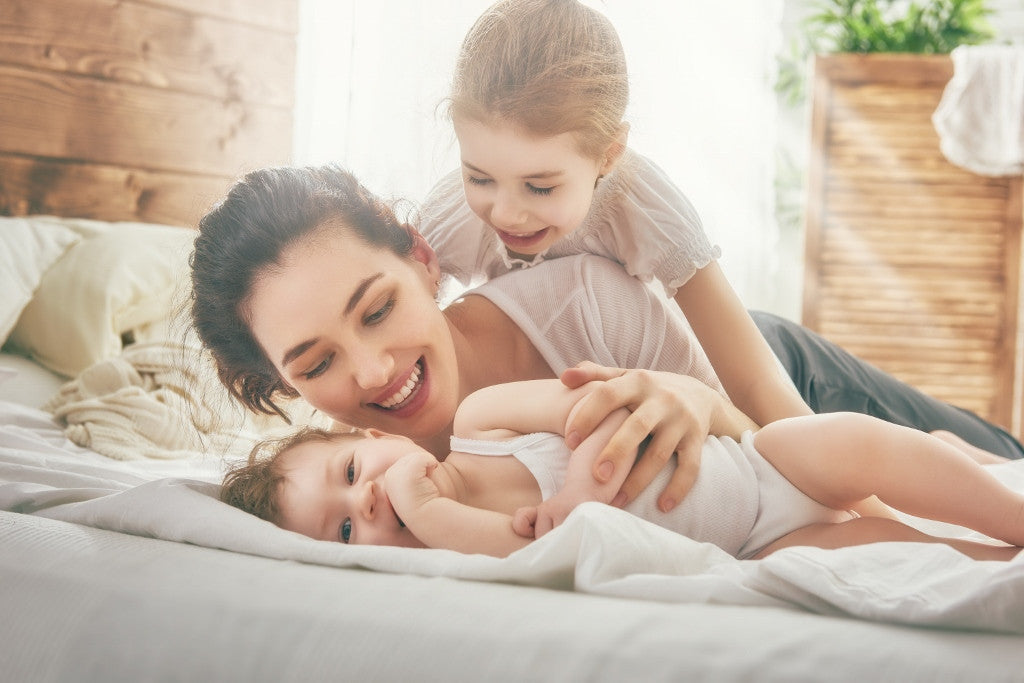 Now and again we get some press, but this was our best press review to date. And in the Globe & Mail to boot!  Thought I'd re-post before it gets lost online…
Reading ingredients on baby product turns mother into entrepreneur
http://www.theglobeandmail.com/report-on-business/small-business/sb-growth/sustainability/reading-ingredients-on-baby-product-turns-mother-into-entrepreneur/article8609616/
BEVERLEY SMITH
The Globe and Mail
Published Thursday, Feb. 14 2013, 5:00 AM EST
Last updated Thursday, Feb. 14 2013, 8:44 AM EST
Karen Kerk-Courtney never used to read labels on products. But after the birth of her first child eight years ago, for some reason she felt compelled to read the contents of a baby wash given to her in a hospital freebie bag. The whim changed her life.
"Besides water, I didn't know what any of the ingredients were," Ms. Kerk-Courtney says. One of them had 26 letters in it. She discovered later that it was a derivative of a petrochemical. She bathed her boy in water that day, nothing else.
That experience gave rise to an idea to create a company that made safe products with as few ingredients as possible. Ms. Kerk-Courtney called it Bare Organics, to reflect the safe simplicity of her aims. Why do women use an average of 12 personal-care products a day? Lotion for the eye area? Lotion for the face? Lotion for the body? Not necessary, Ms. Kerk-Courtney says.
She scoured stores for green and natural products and found smoke and mirrors instead: products declared "organic" or "natural" that were largely neither. A project manager and social worker by trade, Ms. Kerk-Courtney was resourceful, independent and stubborn, and with extra time on her hands she started making soap for her son in her kitchen and then found a way to make a balm that soothed her baby's bottom.
Now she's offering shampoo, soap bars, facial serums, deodorant creams, sunscreen, herbal bath salts and organic cotton baby blankets from her home in Thunder Bay.
Bare Organics was among the first wave of companies to sign a pledge with Environmental Defence Canada Inc., stating that its products did not contain the "toxic ten" – chemicals such as triclosan, parabens, formaldehyde releasing agents, phthalates, coal tar-derived colours and others.
"We're pleased that they have joined and we're happy about what they're doing," says Maggie MacDonald, program manager of toxins for Environmental Defence. "They offer high-quality products and it's a sign over all how much things are changing. People want safer products that don't contain chemicals."
Environmental Defence does not certify whether a product is organic. It reviews the ingredient list, focusing on products that are common and legal but found to be unsafe by scientific research. "Our main concern is that there are no hormone-disrupting chemicals in the products," Ms. MacDonald says.
Ms. Kerk-Courtney says she uses certified organic agricultural ingredients from suppliers that offer third-party documentation.
While organic food now is subject to regulation, she says there are no standards for organic personal care products in Canada. As for testing, her husband is a "bit of a guinea pig," and some customers are willing to try things out, too.
She offers education about products and safe ingredients on her website. She has read and researched and Googled recipes and refined them. She has researched how to give a product a longer shelf life – the natural way.
She makes her products in a 400-square-foot workshop – still all by hand, by herself. "I find that really legitimizes it," she says. She employs a couple of part-time people to help with retail or sales or packaging. Sometimes she'll get some help with manufacturing, depending on the season.
The making of her best-selling item, the natural deodorant, is messy; one of its ingredients is arrowroot flour, so fine it finds its way into every crevice. Ms. Kerk-Courtney has to completely clean her space before she can go on to the next product.
Thunder Bay has a market store, but Ms. Kerk-Courtney says she's too busy manufacturing to maintain a retail space. She sells through select retailers and "owners who really care about what they sell and who pass on the information," she says.
For the past three years, she has maintained a booth at the Royal Agricultural Winter Fair in Toronto, her food-grade health products in the midst of crowing roosters. The event has helped her reach a broader market.
Although Bare Organics is growing every year, she says she has tried to manage her growth so that "it is still meaningful for me and still manageable," she says. "I've looked at all sorts of expansion and I'm just not overly comfortable with outsourcing yet."
There has been some interest from buyers in the United States, but Ms. Kerk-Courtney says she wants to spend more time refining her product line and packaging. She's gearing up to grow but wants to do it slowly.
Meanwhile, she is still also the mother of two sons, aged 5 and 8, who have adopted the toxic-free lifestyle. "When we go places, they say: 'Do we have to use that yucky soap?'" she says. "They can smell when people are wearing perfumes. They don't like it at all. They're quite the little environmentalists."
---
Leave a comment
Comments will be approved before showing up.